Our Mission, Vision, and Core Values
Our Mission, Vision, and Core Values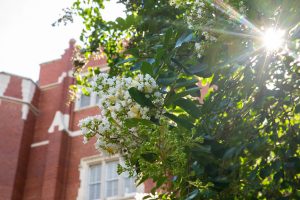 Mission
Finance and Accounting maintains and supports the University's fiscal responsibilities through accurate accounting and financial compliance.  We provide oversight, assistance and training in financial stewardship for the campus community.
Vision
To be the most knowledgeable and transformative Finance and Accounting Division in the nation.  Our culture of continuous improvement will enable our trusted professionals to set the standard for employee excellence and customer service.
Core Values
What Do These Values Mean?
Right Results, Right Way – We uphold the highest standards of accountability and integrity by honoring our commitments and taking pride in our work.
Powered by Professionalism – We use our knowledge, technical skills and communication for the benefit of the University of Florida. By valuing all backgrounds, we respect diverse ideas through active listening and showing compassion.
Culture of Learning – We value the development of our employees and are committed to providing opportunities to learn and grow.
Go the Extra Mile – We commit to collaborating with customers and peers.  We never settle in anything we do, and we challenge our ideas of what is possible to better serve our customers.
Challenge the Status Quo – We embrace change as a catalyst for continuous improvement by seeking innovative opportunities to become more effective and efficient in all that we do.
LAST REVIEWED
03/31/2023: Reviewed content
Contacts
University Controller's Office: (352) 392-1321, controller-office@ad.ufl.edu